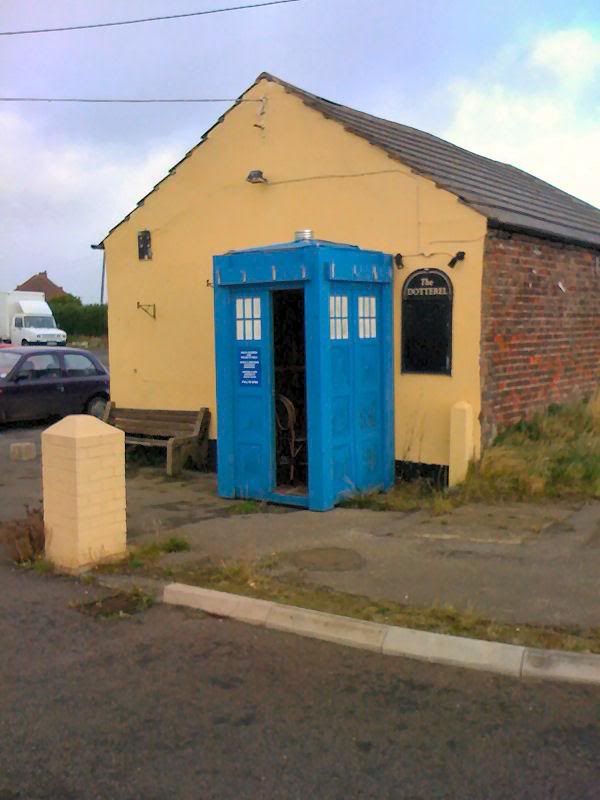 (Click for Larger Images)

I have just relieved these pictures and report from a facebook friend, Nick Ryder, who we are all very grateful to!
We have just spend a nice long weekend on the East Coast and whilst we were passing a place called Reighton the kids started shouting "Tardis, Tardis", so I had to pull over for a closer look.
There was indeed a full sized Tardis attached to the side of an out building in the car park of pub. The pub was shut and we passed it 3 times more and it was still shut which is a shame as I would loved to have found out why there was a police box in the car park. Here are a few of the pictures I took and if any of you are passing Rieghton village then make sure you have a look!
So are they getting ready to film near Filey? Or is this for something else? There are suggestions its a
smokers shelter
for patrons at the pub, it is a bit small though! Can anyone can help further please :) If you repost these pictures. please remember where you got them and who took them :)
Special thanx to Nick Ryder for this great report and pictures!