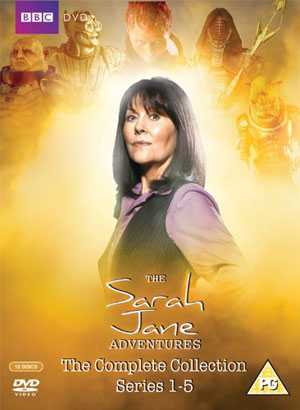 The complete Sarah Jane Adventures Series 1-5 boxset
Release date: 6th Feburary 2012
RRP: £51.99
All two-part episodes from the first to fifth series of the 'Doctor Who' spin-off, created by the award-winning writer, Russell T. Davies. 13-year-old Maria Jackson (Yasmin Paige)'s life gets a lot more exciting when one of the Doctor's most famous former companions, investigative journalist Sarah Jane Smith (Elisabeth Sladen), moves in next door. Soon the young girl is coming face-to-face with all manner of alien life-forms, as she helps her new neighbour restore Earth's cosmic balance.
It can be bought from BBCShop.com
Thanks to the Doctor Who Site!