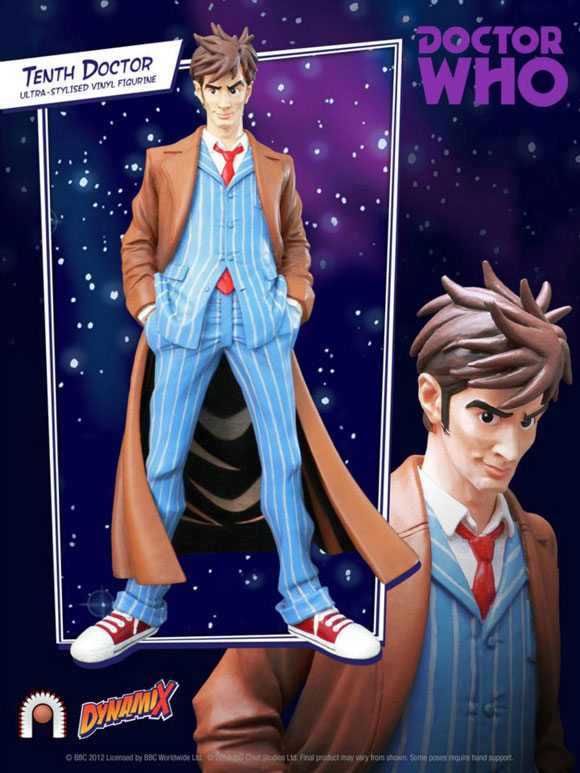 Image From
The Doctor Who Site.
Information provided by Big Chief Studios.
Edition Size – 3000
Est. Shipping Date – April 2012
This item is now available for pre order from www.bigchiefstudios.co.uk
Price : £59.99

Taking inspiration from the Doctor Who IDW comic series, Dynamix Ultra-Stylised Vinyl Figurines offer unique interpretations of your favourite characters from the world's longest-running sci-fi TV show.

From his spikey hair, to his trademark flowing trench coat and pinstriped suit, the Tenth Doctor strikes a confident pose ready for his next time-travelling adventure.
Produced in a Worldwide Collectors Limited Edition of 3000, each figurine comes with a Doctor Who logo base and is packed in a window display box.
Available from Forbidden Planet,
here
.