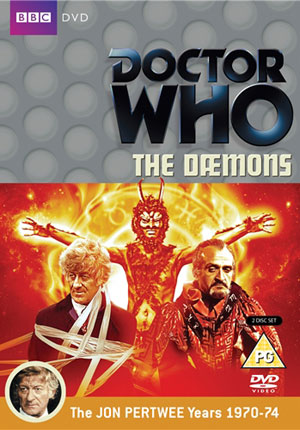 The latest edition of Doctor Who Magazine (DWM) has confirmed the commentary participants for the stories currently due out in March.
Fourth Doctor adventure
The Face of Evil
(released 5th March) features Louise Jameson (Leela), Leslie Schofield (Calib), David Garfield (Neeva), Michael Elles (Gentek), Harry H. Fielder (tribesman), Philip Hinchcliffe (producer) and John McGlashan (film cameraman).
Eighth season finale
The Dæmons
(released 26th March) features Katy Manning (Jo Grant), Richard Franklin (Mike Yates), Damaris Hayman (Olive Hawthorne) and Christopher Barry (director).
source
The Dæmons
is a DVD release I will be very pleased to see :)