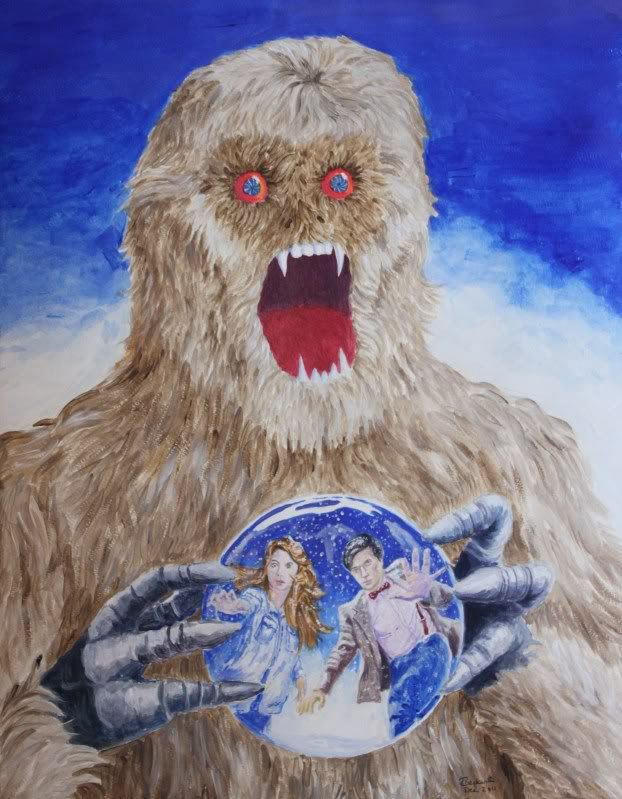 This issue The Terrible Zodin takes an in-depth look at Season 6 (the Matt Smith one!) with a series of essays and reviews of all episodes up to and including The Doctor, The Widow and the Wardrobe. Old school fans need not worry that we're not catering for them though as we also take a look at Season 6 (the Patrick Troughton one!)
Also we take a look at Polly and the Dolly Bird archetype, the special edition of Day of the Daleks and bring you an exclusive interview with Robert Smith? The truth about that question mark is now revealed!
Meanwhile The Caves of Androzani gets the No! Not the Mind Probe! treatment and the Back2theWhoture gang watch The Crusades and The Kings Demons.
Featuring full colour original artwork throughout and bringing you a varied mix of opinions from the wide spectrum of Doctor Who fandom, The Terrible Zodin has more David Banks for your buck or your money back.
Grad it
here
.