The Cover design for the 2013 Annual has been released (subject to approval) and a release date has also been issued. Due 2nd August 2012 with 64 pages.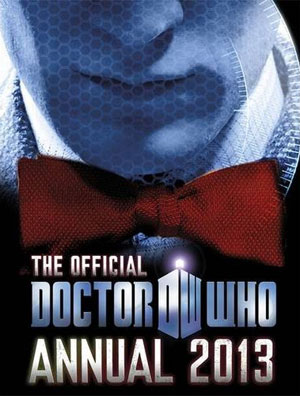 Based on the exciting BBC television series Doctor Who, starring Matt Smith as the Eleventh Doctor, Karen Gillan as Amy Pond, Arthur Darvill as Rory Williams and Alex Kingston as River Song.

This awesome Official Annual is packed with comic strips, stories, activities and features and is the perfect Christmas gift for any Doctor Who fan!