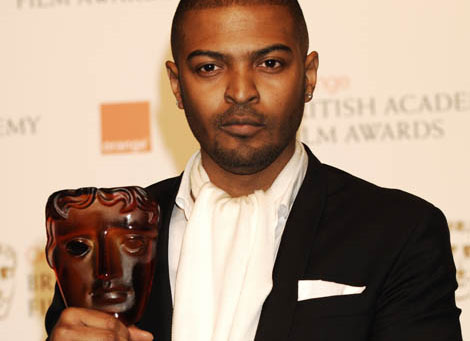 Since leaving the role of Mickey Smith in Doctor Who Noel Clarke has spent his time away from the TARDIS, writing and producing his own films. Since leaving the show Clarke has shed the goofy facade of Mickey to become one of Britain's rising young writers and actors.
Although he will be seen in 2013's Star Trek sequel, Clarke is still making a name for himself in the independent film world. He wrote and acted in 2006's
Kidulthood
while starring in, writing and directing its successful follow up
Adulthood
in 2008. In 2009 he won the BAFTA Orange Rising Star Award.
His latest film,
Fast Girls
tells the story a female British relay team that most overcome adveristy, personal differences and grudges in order to qualify for the Olympics and give the American Relay Team a run for their money.
Being Human's Lenora Crichlow stars as the fiery and tough Shania Andrews who comes from the streets and can run like the wind. Shania is at odds with her upper class teammate Lisa Temple (played by Lily James who was seen most recently in
Wrath of the Titans
) about almost everything. Clarke, who co-wrote the film, stars as Tommy their coach who must keep them together and somehow lead them to Olympic glory.
Bradley James (
Merlin
), Phil Davis (
Whitechapel) and
Rupert Graves (
Sherlock
and as Riddell in the first story of Season Seven of Doctor Who) also star in the film.
Fast Girls
is currently in post production for a scheduled UK theatrical release on June 15th, ahead of the 2012 London Olympics.
For more information on
Fast Girls
check out its official website:
http://www.fastgirlsthemovie.co.uk/