Big Chief Studios
is a company which since being having its licensed approved by the BBC has produced a vast and wonderful things! One of their successes is the Matt Smith 1:6 scale figure which will be released later this year.
One way which the company has decided to expand on their scale figures is by expansion packs and an image of one of them has now been released. Pictured below is the production peek of
'The Almost People'
expansion pack head.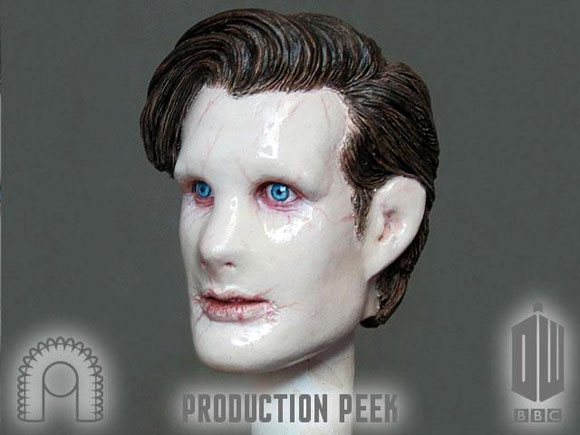 Other accessories and extras with this expansion pack include:
"The Almost People"
Costume Expansion Pack
1 x Tweed Jacket
1 x Blue Shirt
1 x Blue Bow Tie
1 x Pair of Boots (St. John's Mining Facility)
"The Almost People"
Accessory Expansion Pack
1 x Eleventh Doctor "Ganger" Portrait Head
1 x Sonic Screwdriver (Open)
1 x Torch
1 x Flesh Puddle with Face