Earlier on in the year at the Toy Fair in the UK, Character Options revealed some interesting and unusual products which people had trouble identifying what they exactly was. It has since surfaced what the products are for and when they are due for retail release:
Product 1:
Electronic Q.L.A. Anti-Time Device
Both Due for release August 2012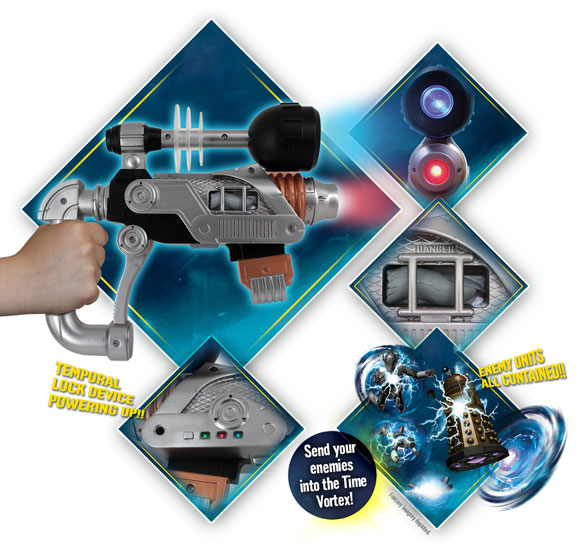 A device part Dalek, part Cyber technology and used the Quantum signature from the Angel to trigger a Gateway to pull enemies into the time Vortex…. Erasing them from Time completely. This Dalek & Cyberman Hybrid Technology Unit includes four play modes: Dalek, Cyberman, Angel & multi technology. Requires 2 x AAA batteries. Not included.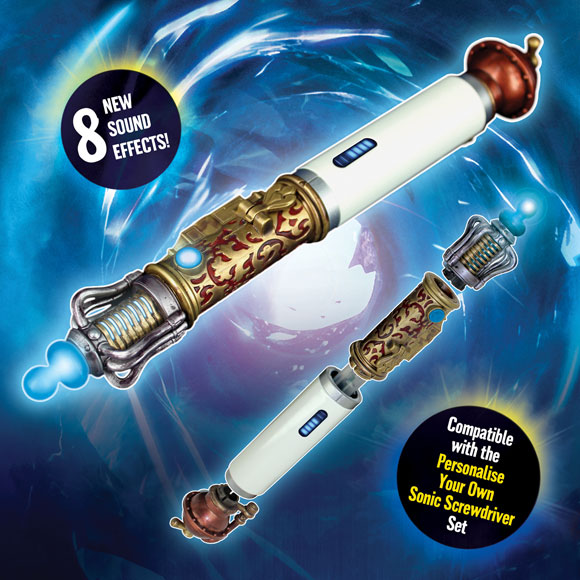 Product 2:
Trans-temportal Sonic Screwdriver
With additional features including a 'wood' setting, the Doctor must try and free the TARDIS before time runs out. Replica sonic screwdriver with 8 new sound effects. Also compatible with your Personalise Your Own Sonic Screwdriver Set. Requires 3 x 1.5V L1154 Batteries included.