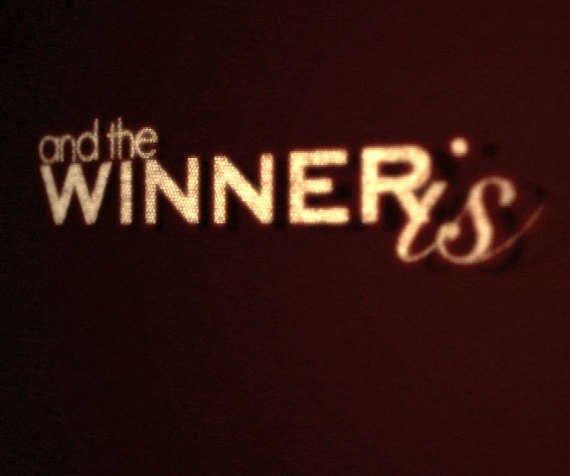 Hey its that time! This time we had OVER 200 PEOPLE enter!!! And that is amazing! This was a larger giveaway then I've done in the past and we had more people answer my twitter question as well.
A little about that, the question will be given, most of the time, after an episode airs, on my twitter account, if you answer, it has to be before I post the giveaway post, I went ahead and counted these and sometimes I will, if I messed up or my post was late, but most of the time no. I also reached 60 followers so the twitter exclusive giveaway will be tweeted sometime after the next Doctor Who episode airs, where to enter you HAVE to be following me. More details will be on my twitter account.
Next episode's prize will be posted tomorrow, and I have to say it will be the BIGGEST and COOLEST giveaway so far! A little hint? I will include EVERY classic DVD I have given away so far! Plus something from my personal collection that is pretty awesome and every fan should want, its a good item to say goodbye to the Ponds with.
Just bare with me for this episode's giveaway, as this is the only episode I have not seen early so I can't make too many plans ahead of time(Cause I won't know the questions).
As for our winner this week I sent you an email and ordered the prizes from Amazon:
Benjamin K
: You won all three classic DVDs and an extra entry in to the next giveaway!
Now if you entered and your name happens to match but didn't get an email(It may also just be slow and
always
check your junk mail just in case), its not you but another person with the same name(I didn't want to put last names). If you got an email reply to it so I know you got it, please and thank you!
This all is a big thanks for reading to let you all know that without you readers we would be just a bunch of crazy people raving about a show and no one listening! So thanks, cause of you
we are just a bunch of crazy people raving about a show and with people listening! So thanks and keep reading!!!!!
Lots of normal love(not creepy love that comes from PCJ),
For giveaway news follow me on:
Zowbux:
Kinkoman
(New to this, so not as often updated)
And you should follow the other writers:
Follow us on Facebook
here
.
Ellis -
Twitter