"IIITTTTT'S CHRISTMASSS!"
.... In 61 Days, and to celebrate why not treat yourself to a bit of Whovian Christmas with these great decorations!
Throw your own time lord party with the TARDIS String Lights. Each string measures 9 feet long and features 10 mini TARDIS lights. Perfect for indoor or outdoor use, you can make any gathering a little more timey-wimey. The light string comes with four replacement lights, but you can plug in your standard holiday light string bulbs if your party is not bound by typical temporal parameters.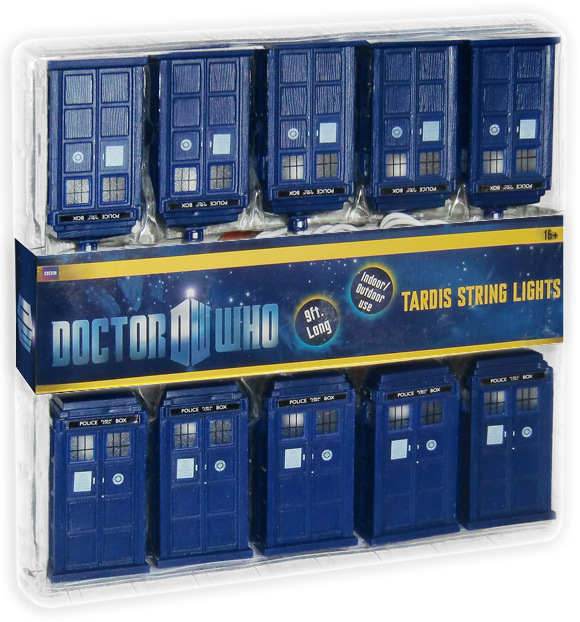 P.S - Can you tell I'm in the mood already? ;)