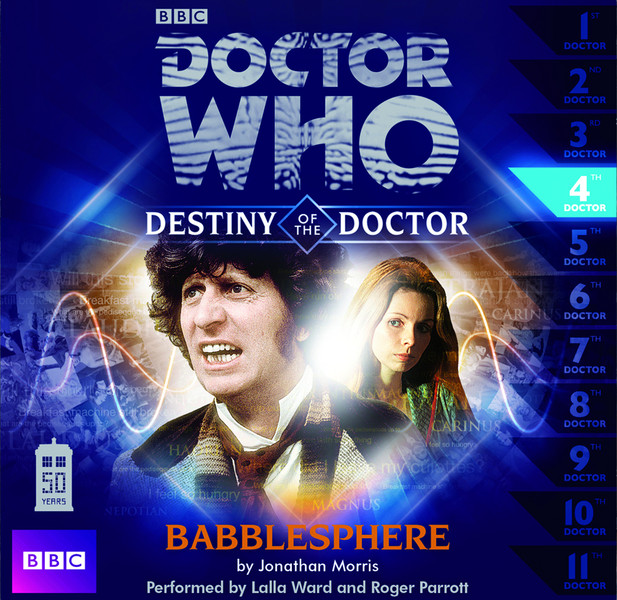 Still holding off on the Big Finish and Audiogo 50th anniversary series? Big Finish has uploaded trailers for the first three,
Hunters of Earth
,
Shadow of Death
, and
Vengeance of the Stones
. Click on the names to listen. Also some info on the fourth release, Babblespherehas been added. It now has a cover up, and will be read by Lalla Ward.