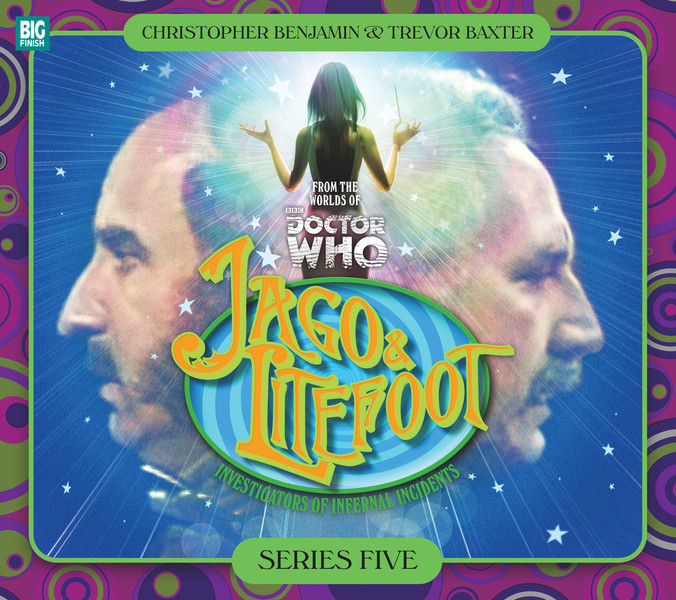 The fifth series of the Big Finish spinoff based off Jago and Litefoot, two guest stars from
The Talons of Weng-Chiang,
has been released. Continuing on from the end of
Voyage to the New World
, it's set in the 60s, after the Doctor drops them off in the right place, but the wrong time.
Synopsis:
After travelling through time and space with the Doctor, Henry Gordon Jago and Professor Litefoot are back in London starting brand new lives. Jago has become a huge celebrity and Litefoot the quiet owner of a bookshop, but in all other respects it is business as usual.
As they investigate a wealth of new cases – including a restaurant where the food eats the people, and a book with dangerous powers – a long game is playing out. A figure from their past is back, and this time he means to destroy them...
Listen to the trailer
|
Buy it from Big Finish