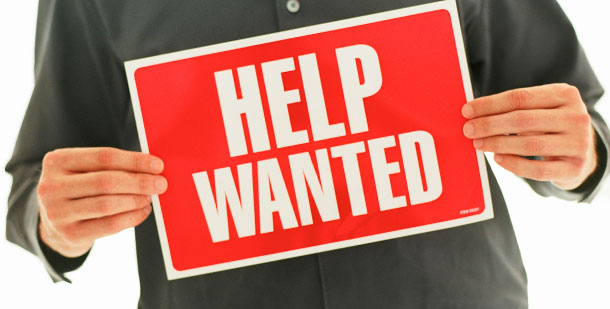 On Saturday, we posted a "call to arms" for those of you who have wanted to join our team, and we have received a fair few applications, most of which have now been replied to and either offered a trial run or have been unfortunately declined. If you have not yet received a response, please remind us. (Remember, it is exam period and there is a lot of things to do. We will miss things)
However, the post did get buried under the news of Matt Smith's departure from the series so here is a reminder for those who are thinking of joining or those who didn't see the post.
We are currently mainly looking for news posters, however we are also looking for reviewers and general posters too, who can post several times per week (and a few times per day if needed) quickly in response to news and review the things we receive.
If you are unable to do this but would still like to contribute (for example, guest posts every week/fortnight/month), please let us know about that too.
You can see the previous full post with details on how to apply below:
Life, Doctor Who and Combom
have been providing you with the latest Doctor Who news for many years now. However, recently, you may have noticed that the site has become a "little" less active than it used to be. This is because our current team are extremely busy with other commitments such as exams and work.
It's been quite a while since we published a post like this, but we think the time is right to get some new writers on-board. If you're interested, read the requirements below and if you think you're up for it, then we'd love to hear from you.
You must:
Be able to regularly contribute to the site.
Be able to stay committed to the site.
Have good English skills. (Punctuation, spelling, etc)
Preferably have Skype to be part of our Team Chat (text only)
If you're interested then please drop us a line with the following:
Your name, age and general location.
Why you want to join Team Combom.
What you think you can bring to the site.
Any past experience.
A sample Doctor Who news article or any similar work, if available.
Anything else you wish to add or ask.
Please send your application to our webmaster email, which is webmaster @ combom . co . uk, with the subject 'Job Application'. Once we receive your application, our team will assess whether you're up for joining Team Combom.
Even if you do not get in or do not have the time to become a full on member, we would welcome you submitting guest posts that we can publish on the blog on your behalf. You can also submit guest posts as part of your application.
Thanks and we look forward to hearing from you,
Team Combom