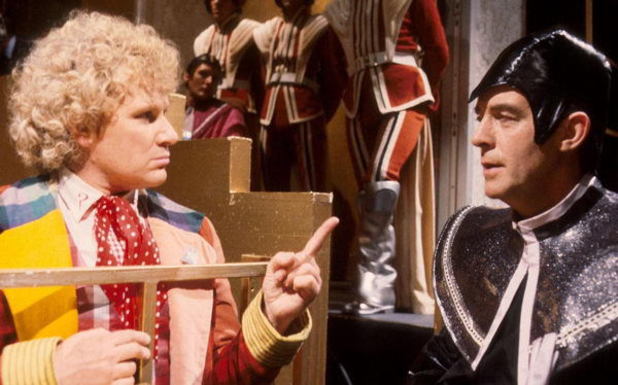 Big Finish Production
s
' latest Subscriber Special has been announced.
Trial of the Valeyard
will be a 'sequel' to Trial of a Time Lord, which sees The Sixth Doctor (Colin Baker) reunited with the Valeyard (Michael Jayston) as the tables are turned, and the Valeyard is put on trial for his crimes.
Also returning for the special is Linda Bellingham, previously seen as The Inquisitor in the 1986 story The Trial of a Time Lord. On this occasion, the Doctor will judge his alternate/future self, in what is being described as a "tense courtroom drama".
The story will become available to Big Finish Subscribers in December (if their subscription includes the Main Range December release). It can also be included as a free gift with any 12 month CD or Download subscription. As with previous Subscriber Releases, it will be made available one year after subscriber release, in December 2014.