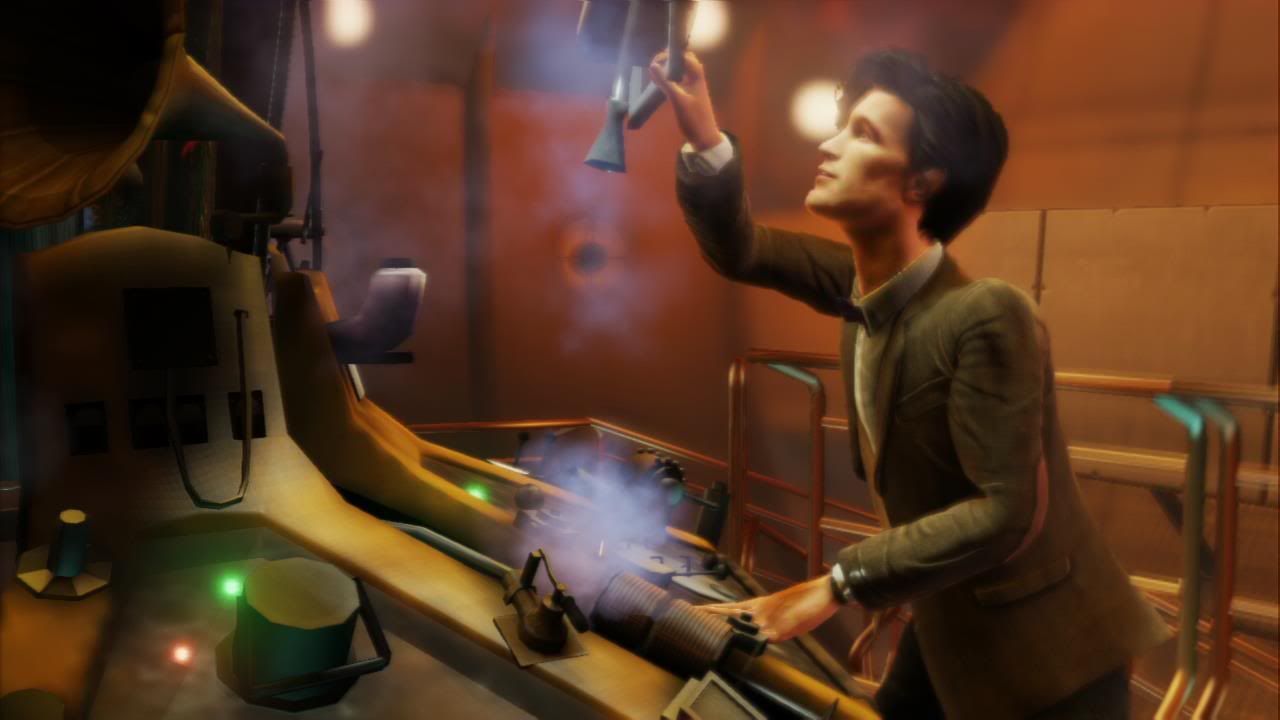 While the BBC hasn't given up on the idea of DW video game releases, there aren't going to be any followups to Supermassive's Playstation-and-PC game "The Eternity Clock". After the long hiatus on information about any sequels, this isn't a big surprise.
Paul Joffe, who's the VP of Games for BBC Worldwide, had this to say: "We will not be releasing any further Eternity Clock games, nor did any others go into production...We also have no current work with Supermassive. We do have Doctor Who games in the pipeline and we will be announcing these in due course...We're determined to focus on mobile, console didn't fit into the long term strategic vision in cases where BBC Worldwide would publish."
He does mean it about those new games - we posted just
last month
about a mobile game that's currently in the works -but it sounds like that's all we are going to get in the indefinite future. Still, there's always that
MMORPG
.
Link and info courtesy of
Polygon
.