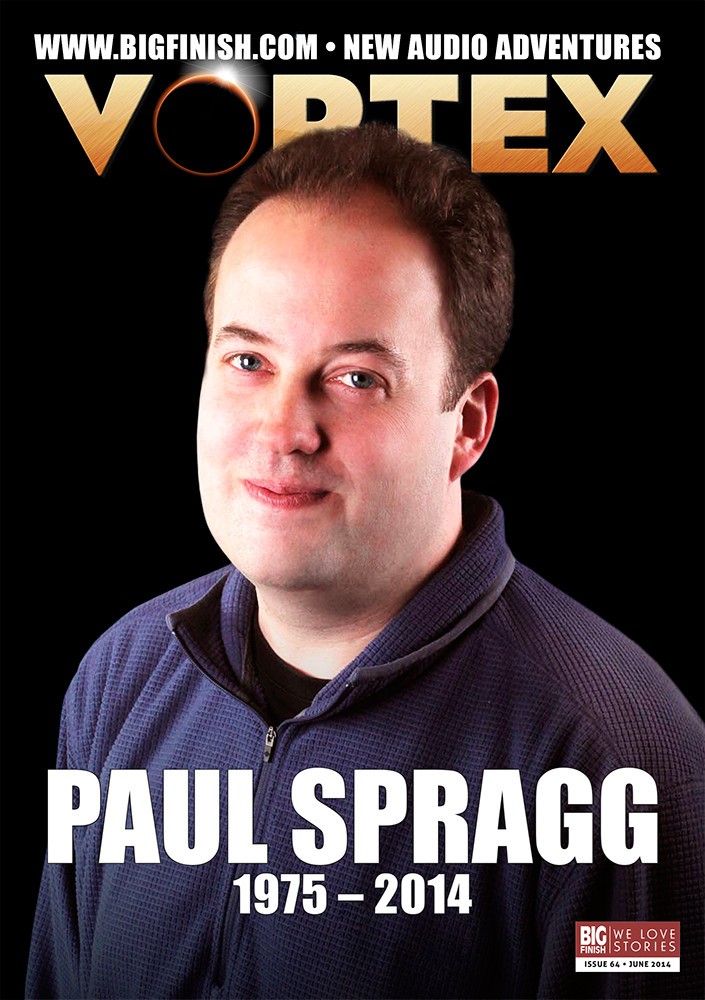 On May 8th,
Big Finish Productions
tragically lost Production Assistant
Paul Spragg
, whose obituary can be read here. Today they released the latest issue of
Vortex magazine
, and have made it a tribute to the former editor, with a statement from many of the actors, directors, producers, writers, and other people who knew and loved Paul. The issue can be downloaded
here
as a pdf, or
here
as a Microsoft Word document.
David Richardson's editorial is pasted after the jump.
I've no idea when Big Finish became a big family. Certainly it wasn't a cynical, conscious decision on anyone's part - and I'm sure if someone set out to make something similar, it would fail massively. I have a theory that the sense of family comes from a boss (Jason Haigh-Ellery) who is kind, considerate and a thoroughly decent human being, from an executive producer (Nick) who just trusts and leaves people to revel in being creative, from a sales team who work theirs socks off to make it all happen, from a shared interest in making these magical audio productions, and a shared interest in listening. There's no boundary between the production team and those who listen – if I see Roddy McDougall or Gill Spaul or Jay Thomas or Tim Rideout or countless others at a convention, I think 'friends!' not 'customers'. We all love the same thing. We're all on the same side.

On May 8 a seismic blast echoed through the Big Finish family. One moment we were sharing loads of emails with Paul Spragg, as we did every day, and suddenly they stopped. A few hours later we were told he had suddenly passed away. They say that grieving goes in stages, starting by working through shock, denial, pain, guilt and depression. They don't prepare you for these happening all at once, denial leading the way while the others blast their way into your system. And with all this going on, we were recording with Tom Baker the next day, with a whole block of Dark Eyes 3 lined up three days later. And we made it through because we're a family - everyone who works at Big Finish, everyone who listens, just came together to honour and remember Paul.

Vortex

is usually about the stuff we make. It's usually written by Paul, and it's usually about everyone else but him. This month is different. This month, everyone else writes about Paul. It's a memory book to our friend and colleague, who will remain part of the Big Finish family forever.


- David Richardson