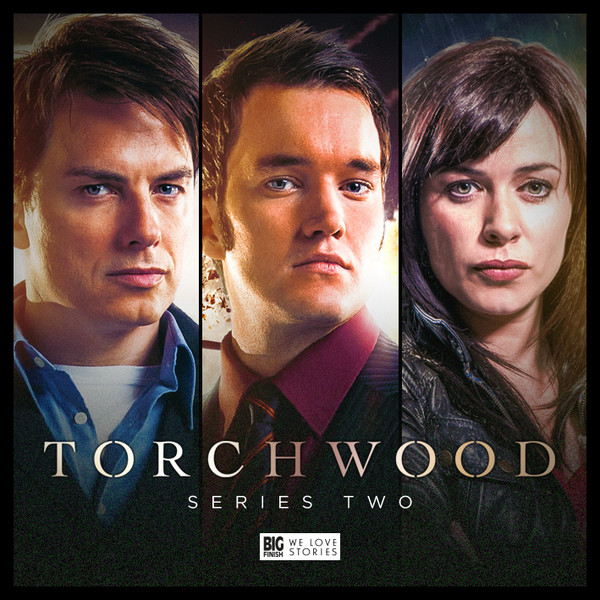 Big Finish have confirmed a second series of Torchwood audios will be released in March 2016!
Just after the first episode of series 1, The Conspiracy, was released, Big Finish announced that a second series is in pre-production. It features six releases and will be released in March 2016, just a month after series 1 finishes.
'Everyone involved's just had so much fun that we didn't want to stop,' says producer James Goss, 'And Big Finish said, "It's okay, you don't have to". We've already got the first script in and it's a delight.'
'It's wonderful to be able to commit so soon to a second series of Torchwood' says Big Finish
Executive Producer
Jason Haigh-Ellery
, 'this is completely down to the immense support we have received from the fans of the series. We are delighted to be continuing the adventures of Captain Jack and his team!'
'I couldn't really imagine that the response to our Torchwood series wouldn't be positive,'
added co-executive producer
Nicholas Briggs
,
'So I'm very pleased not to have been proved wrong. The series has so many dedicated followers and the audios have been written, directed and produced with such love for the source material. James Goss, as producer, has brought so much enthusiasm and joy to the project. I find myself hoping every day that I'll receive another excited email from him.'
'And we're so grateful that the brilliant stars of Torchwood have come in to record and have been so bloomin' good! Russell T Davies has been so supportive and full of encouragement too. Frankly, we had no choice but to get on with a second series as soon as possible.'
You can subscribe to the second series of six audios for £45 on CD and £40 on download. As with series 1, the subscription price will be held to the end of the first month of release - after which prices go up by £5 on both formats.