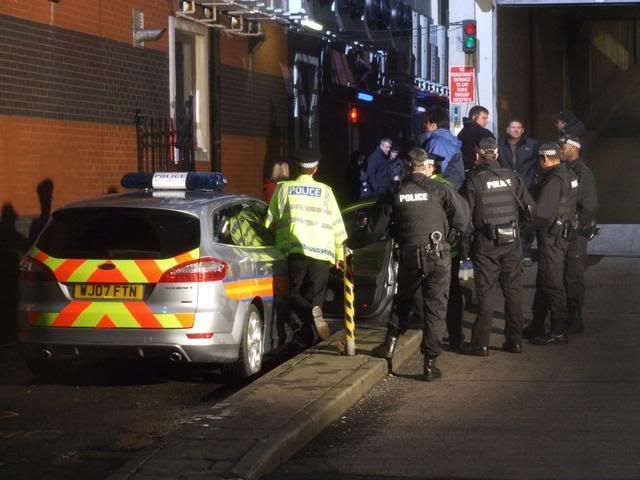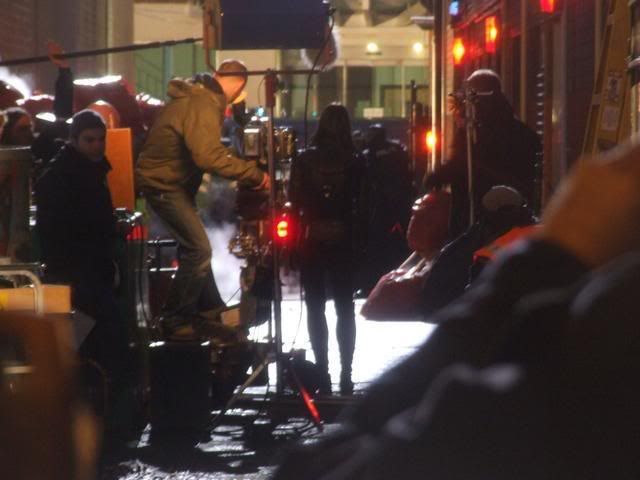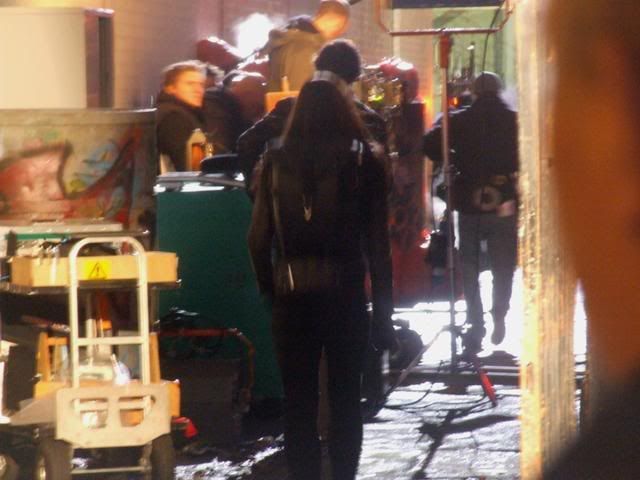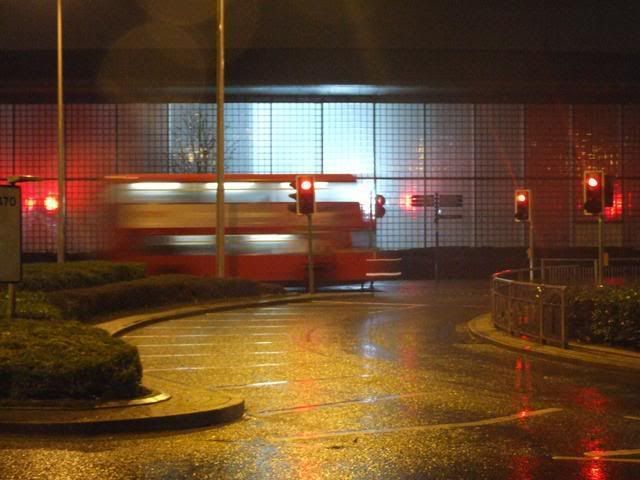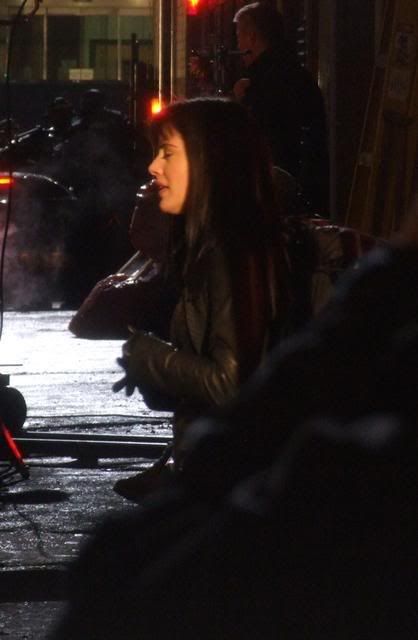 (Click for Larger Images)

It was a complete guerrilla type shoot today! 90 minutes in an alleyway in town (
see previous post
), then straight down the Bay to
Lloyd George Avenue
to film
David Tennant
and
Michelle Ryan
sitting on the bus to Victoria. The bus drove up and down the road around 5 or 6 times and whenever it stopped for traffic lights and we tried to get close,
David Tennant
slouched into his seat and out of view! He doesn't miss a trick!
The alleyway stuff in town was
Michelle Ryan
, dressed seductively in a cat suit, bursting forth from a door and running into a packed city street. Also armed police were seen to be arresting a businessman with a pink shirt.
They are all heading back to the studio apparently, though
Danny Hargreaves
said that we will definitely
hear
the crew on location next week. I hope that means lots of nice explosions!
Special thanx go to Scooty for this fantastic set report and photographs!