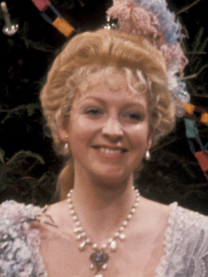 The answer to one of Doctor Who's oldest mysteries has been provided on the DVD release of Invasion of the Dinosaurs.
It has long been known that Elisabeth Sladen was not the first choice of actress to play the role of Sarah Jane Smith. For years the identity of the original actress has remained a close secret, known only to members of the production team.
However, the production notes on the new DVD release, compiled by David Brunt, have revealed that the actress first selected to play the role was April Walker. Brunt discovered the name on a stray memo from the BBC files, informing the BBC Finance department to pay the actress when each of the eleventh season stories went into studio...
More about it
here
.
And here is what may have happened...