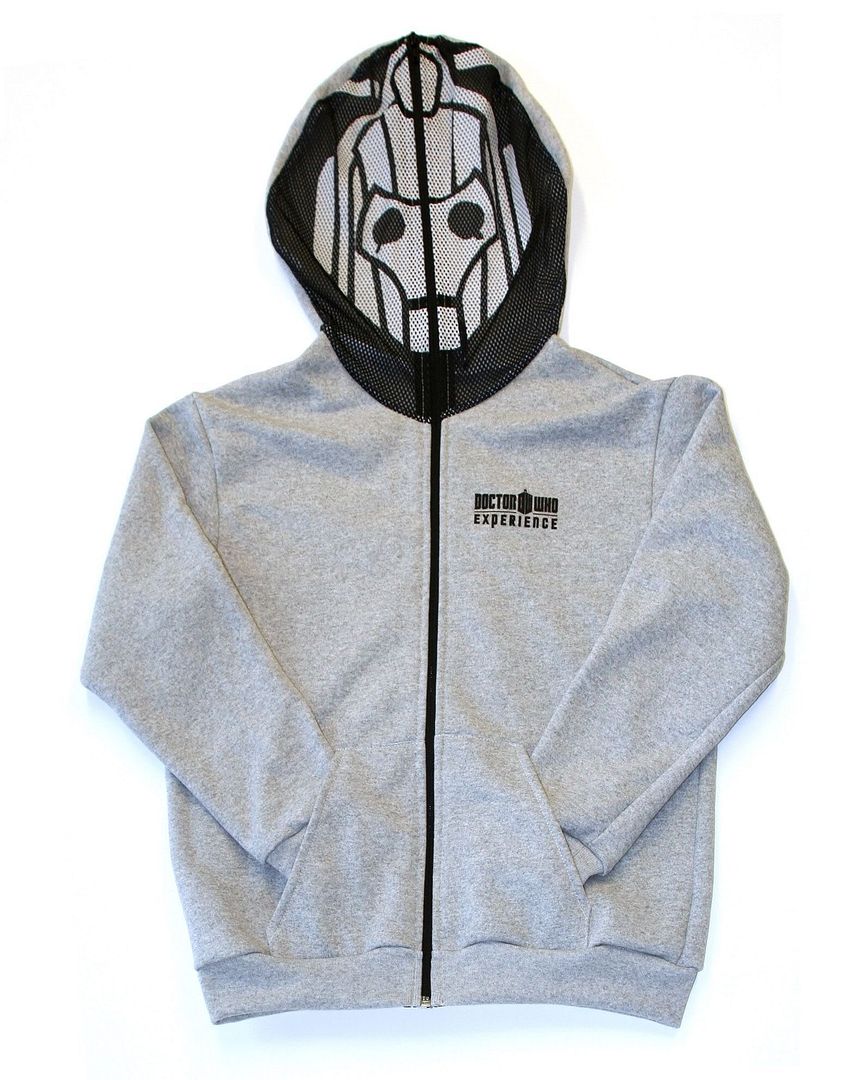 Scare your friends by impersonating one of the Doctor's most persistent enemies with this exclusive Doctor Who Experience hoody! Available in cotton rich light grey and featuring the iconic Cyberman face imprinted on a breathable mesh sewn into the hood this limited run hoody sports the Doctor Who Experience logo on the left chest and incorporates a clever 'hidden' full length front zip to compliment the design. The mesh face even allows the wearer to see out whilst wearing it, so unlike the Daleks your vision won't be impaired!
The Cyberman hoody is machine washable available in the following sizes:
Small – up to 26" Chest
Medium - up to 28" Chest
Large – up to 32" Chest
This is in stock at the London Experience and is expected to be at the Cardiff one when moved over also.