Two new Big Finish releases today, with
The Seeds of War
in the Doctor Who Main Range, and
The Scorchies
in the Companion Chronicles, from the eras of the Sixth and Third Doctors.
The Seeds of War synopsis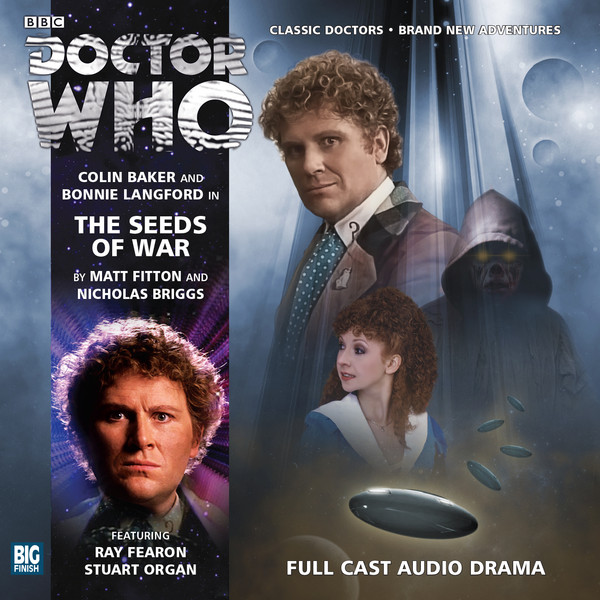 Humanity is emerging from a long, exhausting war. Against an enemy so powerful, so implacable, it seemed unstoppable – right up until the moment it stopped.
Now, despite its 'victory', the human race is on its knees. The Doctor and Mel join its struggle for survival to try to ensure it has a future.
A race against time takes them from the Great Tower of Kalsos to the Reliquaries of Earth. In an epic journey across the ten systems, their fates are intertwined with one family. The Tevelers are to feel the effects of war more than most…
The Doctor has a plan. Mel is sure he can save the day. But something is lurking. Watching. Waiting. A presence the Doctor knows of old. But just how far does its influence pervade?
The Eminence awaits…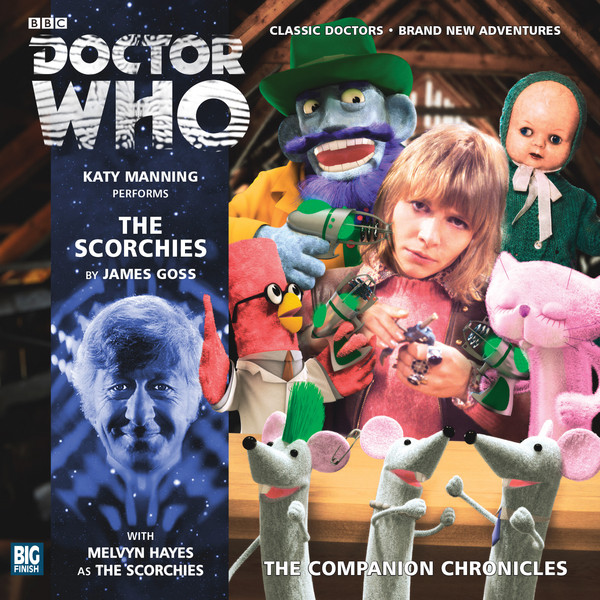 Listen to the trailer
|
Buy it from Big Finish
The Scorchies synopsis
The Doctor, his companion Jo Grant and the Brigadier face their strangest case yet – a Saturday night TV show that has been invaded by aliens that look like puppets!
The Scorchies want to take over the world. They want to kill the Doctor. And they want to perform some outstanding showtunes. Though not necessarily in that order…
With Jo caught inside The Scorchies Show, can she save the day before the planet Earth falls victim to the dark side of light entertainment?
Listen to the trailer
|
Buy it from Big Finish